IRS WARNS OF FORM W-2 PHISHING SCAMS
The IRS has issued a warning to employers to be cautious of a Form W-2 phishing scam. This scam seeks copies of the Form W-2s for employees. The scammers pose as company officials who send emails to their payroll personnel requesting informational copies of all employees' W-2s. The initial email is conversational and then the follow up emails request the W-2s. The IRS also reported requests for wire transfers once the W-2s have been obtained.
W-2s contain sensitive information including names, addresses, social security numbers and income information. Scammers can use this information to file fraudulent tax returns or sell the vital information.
The IRS began alerting employees early this year in hopes of thwarting scammers' efforts. Last year over 200 companies were affected, including large and small businesses. This translated into thousands of employees' information being placed at risk.
The IRS suggests limiting the number of employees that have access to this information to lessen the chances that this data will be compromised. Additionally, employers can report Form W-2 data theft to dataloss@irs.gov. The IRS hopes to lessen the number affected by this scam by proactively informing employers of the potential scam.
CHANGES TO WITHHOLDINGS DUE TO TAX LAW CHANGE
The new rate for income-tax withholdings for 2018 was released via Notice 1036 by the IRS. This update includes the new rates for employers to use in 2018. These rates should be implemented as soon as possible, but no later than February 15, 2018. The new rate brackets were provided through multiple sources including www.forbes.com as shown below: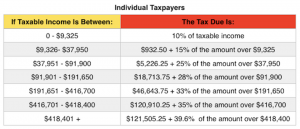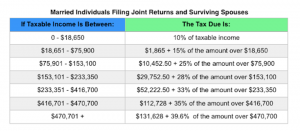 https://www.forbes.com/sites/kellyphillipserb/2016/10/25/irs-announces-2017-tax-rates-standard-deductions-exemption-amounts-and-more/#55bc9e515701
The withholding tables remain compatible with the Forms W-4 which are already utilized by employers and employees to select tax withholdings throughout the year. This will lessen the burden of conforming with the new rates and adjusted withholdings
However, a new W-4 will be offered. The new W-4 will help accurately withhold the correct amount from an employee's income. This is designed to reduce the over- and under-withholding of taxes throughout the year.
The new tax rates reflect the changes in the tax law, including the increase in the standardized deduction, repeal of personal exemptions and changes to rates and brackets.
NATIONAL GRID RATES EXPECTED TO INCREASE
National Grid and State regulators are attempting to increase fees for residential consumers. The proposal is a three year plan that is anticipated to raise rates by 11 percent by the end of its term.
This plan is expected to increase rates over time in order to lessen the burden on consumers. The initial increase will be $2.22 per month. At the end of the three years, it is expected to be $8.50 per month, which is less than National Grid's initial proposal that would have increased rates by $11 per month. The increase is anticipated to yield $102 per customer on a yearly basis.
This rate affects both homes and businesses but applies only to the delivery rates that National Grid charges its customers. The agreement also includes $76 million in savings for National Grid. This savings is anticipated due to the new corporate tax rate decrease from 35 percent to 21 percent. National Grid is also expected to invest in improvements to its electricity and national gas delivery networks.
Prepared by Rebecca R. Josefiak, Esq.